Employee scheduling can be a manager's nightmare, but it's a must-do task. Here's why. It can help you take on workflows, meet customer demands, and accommodate your employees' needs and preferences. Whether you're thinking of setting up an employee schedule tool or integrating scheduling best practices, we'll help you gain the confidence you need to take on this sometimes painful task.
Here are eight steps that can help:
Step 1: Define the workload
Create a three-column chart that will help you organize the tasks that should be accomplished in the month (or week) ahead. Here's how:
First column: List the tasks and subtasks that will need to be completed.
Second column: List the skills that are required to accomplish each task.
Third column: List your employees who have the knowledge and training to execute each item effectively.
Your chart might look like this:
Ta

sk/Project

Skills

Employee

Run morning report

Microsoft Excel

Greg, Shelley, Erin, Clark

Plan daily routes

Logistic Pro, Scheduler Plus

Greg, Dee, Charlie
Step 2: Learn about your legal obligations
Before establishing any schedule, make sure you understand your responsibilities to your employees. Take time to learn federal and state regulations on breaks, hours on the clock, and start and stop times, especially if you employ any teenage workers.
Need some help working through these requirements? Work with an HR pro who can help you structure the workdays. Here are a few that are business-owner favorites:
Step 3: Map out the workweek
Make a master plan for your workdays. This plan might include:
The time of day your operations begin and end
The time of day each shift begins and ends
Mealtimes
Breaks
The hours in which phones, chat assistants, and customer service inboxes must be covered
The hours in which workers must be available to assist customers
The time that's needed to prepare for daily operations
The time that's required to clean up at the end of the day or end of a shift
The master plan you create can be used time and again to simplify your scheduling process.
Step 4: Jot down the times your employees can't be at work
Make permanent notes on the days and times certain employees are unavailable. Then, looking ahead at the next month, make a note of the requests you've received for time off.
Step 5: Determine when each essential task must be completed
Now, look ahead to your work demands, project deadlines, events, and other tasks that might define how and when you work. You may have tasks that must be completed each morning, daily, weekly, monthly, and sporadically, and those that must be completed in time to accomplish an important business objective. Place those tasks on your schedule.
Step 6: Make a trial schedule for your employees
Next, refer to the employee list you made in step 1. Be sure to assign qualified, skilled, experienced workers precisely when they're needed, paying close attention to their time-off requests and their preferred work hours. Fill in the rest of your schedule to ensure that you have coverage for every task that must be completed without overscheduling your team.
Step 7: Calculate labor costs
With your schedule completed, tally the total labor costs you'll spend to attain the coverage you need. Keep a log of your projected monthly labor costs so you can begin to spot cost spikes and the need to implement some labor cost-saving strategies.
Simple Strategies to Reduce Labor Costs
Labor costs are often one of a business's largest expenses. However, drastic cuts to these costs can inhibit your ability to respond to demand, capitalize on opportunities, and pivot in ways that can help your business succeed over the long term. Further, moves to reduce labor costs can demoralize your team and undermine their engagement […]
www.owneractions.com
Step 8: Post and share the schedule.
Finally, share your schedule with your employees. You can experiment with schedule-sharing strategies. Some employers continue to share paper schedules, but many others prefer to send emails or use apps to streamline the process.
How can I improve my scheduling process?
The following tips can help you eliminate the hassles of scheduling and keep your employees happy:
Set policies to help your employees understand how to request time off, how requests will be approved, and how they might swap shifts with other employees (and whether those swaps need a manager's approval).
Ensure applicants interviewing for roles understand the nature of your schedules and the requirements for nights, weekends, holidays, or alternate shifts (if applicable). You should also determine whether each applicant is comfortable working with some degree of variance before proceeding through the process.
Provide your schedules with as much advanced notice as possible.
Though it may be easier to create a rigid schedule, your employees will appreciate your flexibility and reasonable accommodation to fair requests.
Consider using off-the-shelf employee scheduling tools to simplify the scheduling process.
What kinds of employee scheduling tools are available?
There are many applications you should consider to automate scheduling, some of which could save you a significant amount of time each week in planning, approving requests, reworking the master calendar, and approving reassignments.
Our preferred employee scheduling tools include:
QuickBooks Time | Time Tracking That Simplifies Your Business
Quickbooks Time offers a robust schedule feature that delivers employees' schedules right to their phones. It also integrates with other Quickbook features, including mobile timesheets, time kiosks, and GPS location tracking. Visit their site to browse the plans with more than 75,000 five-star reviews. Base plans start at around $20/month, with an additional charge of $8/month per user.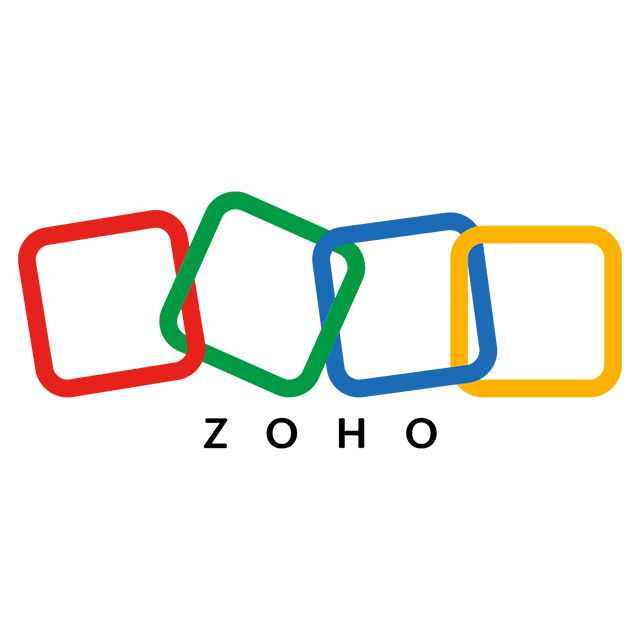 Zoho Shifts | Plan Ahead. Reclaim Your Time.
Preferred by users of other Zoho solutions, Zoho Shifts is an all-in-one shift scheduling solution that helps you create work schedules, track employee hours, and send rapid communications to your team members. This tool easily integrates with other Zoho apps (though it isn't available with a Zoho One membership). Plans start at around $10/month for up to 10 users.
7shifts | Restaurant Scheduling Made Simple
This cloud-based restaurant scheduling software can help you control your labor costs, track time, manage shifts, and streamline team communication. Free plans are available, but the more robust plans start at around $18/location per month.
What's next?
Log into your owner's portal for more articles and advice that will help you navigate employee, legal, financial, and risk concerns; find tools to automate your work; and plan strategies for next-level growth.