It isn't easy to find great job candidates. It's harder still to know whether the people you've shortlisted will have the skills, behaviors, and drive they need to succeed in a role. The key is to screen and vet your candidates so you can improve your odds of moving forward with your best options. We'll show you how.
Let's get started.
What should happen first?
Let's say you have a business-critical role to fill. In most cases, you'll post your open position on a career site. Then, you'll pour through the applications or resumes you receive and separate the candidates who meet your requirements from those who don't.
This part of the process, called "prescreening," is a preliminary check to learn whether a person self-reports having the skills, education, or competencies to perform the role. This information is valuable when deciding which candidates to bring into the next phase of the hiring process.
How does prescreening work?
When you prescreen job applicants, you'll read each qualified person's resume or application and confirm they meet the basic role requirements. Then, you'll assess who has additional competencies—the nice-to-have skills you may have mentioned in your job posting—that could help them succeed in the role.
| | |
| --- | --- |
| | Applicant tracking systems can automate this step for you. Learn more about these systems in the article below. |
Solution Finder: Applicant Tracking Systems (ATS)
If you employ others—and plan to make more hires as you grow and scale your business—you may consider applicant tracking systems (ATS) to simplify your hiring process. Most ATSs can help you source talent by automating job site postings and supporting the development of recruitment campaigns. Many use artificial intelligence to match prospective employees with […]
www.owneractions.com
Next, you'll contact each candidate who shows promise and schedule a phone interview. Devote 20 to 30 minutes to each call and use that time to both confirm their knowledge and experience and identify other qualities that aren't evident on their application. For example, you may want to ask questions to learn how they communicate, whether they listen well, if they demonstrate professionalism, and whether they show a positive attitude.
Your phone interviews should help you determine which candidates could meet the challenges of the role. Invite those candidates for the next round of interviews.
How do I ensure my interviews help me make the best choices?
Interviews give you a great opportunity to ask questions (lots of them!). In recent years, it has become illegal to ask certain questions (including those that hint at a person's age, ethnicity, and, in some instances, criminal background). Still, you can learn a lot about your candidates by asking about their education, formal training, work history, experiences, and skill levels.
To make the most of your interviews, try to prepare questions that will help you learn three things:
2.
Whether their skills, knowledge, or training has been applied in the real world
3.
How they envision the next phase of their professional lives
.
Ideally, your questions will help your candidates talk about their competencies and provide examples of how they've been used. They should also give your candidates an opportunity to share other talents, interests, fields of knowledge, and other information that will help you understand what they can offer your business—and whether they're suited to take on the demands of the role.
The Society of Human Resource Managers (SHRM) offers great advice for choosing questions in their article, Interview Questions to Ask and Stop Asking.
Next, you can invite the people who perform well in their interviews to complete a skill assessment. There are lots of sites that offer online tests to confirm a person's computer literacy, skill competencies, emotional intelligence, work ethic, and cognitive aptitude. If you choose to use an assessment in your evaluation process, explore what The Hire Talent, eSkill, and Kand.io have to offer:
.
The Hire Talent | Make the Right Hire
Thanks to their wide range of personality, cognitive ability, and aptitude assessments, The Hire Talent has helped more than 1,000 companies make smart hiring decisions in less time and with less effort. You can explore their unlimited plans for testing, which start at around $63/month, and get a free consultation, by clicking this link.
eSkill | Take the Guesswork Out of Hiring and Training
Skills training matters. With more than 800 job- and subject-based tests, eSkill can help you assess candidates for knowledge, understand how they'd perform in your work environment, and find skill gaps. Packages start at $850 for 25 assessments. Use this link to sign up for a free demo.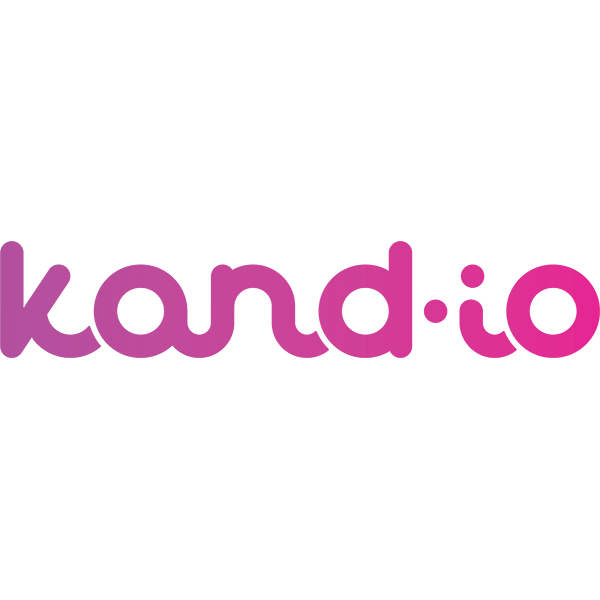 Kand.io | Hire Proven Candidates, Not Empty Talk
Need to find a developer or marketer? Kandio's assessment tests have you covered. With a wide range of assessments on frameworks, systems, and digital marketing strategies, you can assess your candidates with confidence. Visit their website to explore their plans (which start at around $99/month for 15 candidates).
Your prescreening, interviews, and skill assessments may help you narrow the field to a small group of candidates. But choosing among this group of people can be one of the most difficult parts of the hiring process.
How do I select the best candidates?
When you're ready to choose between two or three of your favorite applicants, you can begin the vetting process. Here are some of the steps you'll take to screen your job candidates:
Verify education credentials with colleges, universities, or training institutes or ask candidates for certified college transcripts

Verify work history by reaching out to current or former supervisors

Connect with the references the candidate provides

Run the applicant's credit history

Note: Some states restrict the use of credit histories to screen job candidates. Others continue to allow it if a person is up for a position that could put a business at risk for money mismanagement. Ask an employment attorney if this practice is legal in the state where you plan to hire.

Verify driving records (if applicable)

Conduct a criminal background check

Note: The Equal Employment Opportunity Commission (EEOC) advises that, under Title VII, it's unlawful to eliminate a candidate on the basis of a conviction record alone. Further, courts are starting to challenge the use of criminal background checks in the screening process altogether. Speak with an attorney (and check out this SHRM guide to background checks) to learn how to comply with laws regarding criminal background checks as you screen your job candidates.
.

.
Would you like to connect with an attorney? Start here:
Need a background check tool for your business? Check out TransUnion Shareable for Hires:
TransUnion ShareAble for Hires: Background Checks for Employment
TransUnion's pre-employment screening tool enables small business owners to do background checks quickly, easily, effectively. Sign up for free with no hidden fees.
| | |
| --- | --- |
| | Before your screen your job candidates, be sure to tell them that these steps will be taken and obtain their written consent before you proceed. |
Can I use social media or web search results to screen my job candidates?
Social media can be a useful tool in your selection process. While many candidates will have privacy settings in place that keep you from viewing their profiles, you might find public photos, videos, articles, and references to their group affiliations that could sway your hiring decision. Of course, there are some concerns to keep in mind:
 

Web searches may invade your applicants' privacy.
Internet searches may not always provide accurate information.
Internet searches can make it difficult to discern between two people who share the same name.
The use of photos or videos of a candidate in your selection criteria may allow some bias or discrimination to affect your decision process.
New laws could be established to ensure that internet searches are used ethically in the hiring process. Speak with an employment attorney before adopting any practices that are nonconventional or toe the line of ethical appropriateness. Even better, avoid them altogether.
Who should I pick?
Sometimes, the interview and vetting processes will help you identify a clear front-running candidate. At other times, you may find yourself torn between two or more highly qualified people.
Here are some tips for making a great choice:
Choose the person with the best overall attitude
Weigh candidates' drive into your decision
Determine which candidates show a clear willingness to learn
Consider candidates who could introduce new viewpoints
Select candidates who would work well with your team and can communicate well with a diverse group of people
Prioritize candidates with any other quality or competency that would benefit your team, customers, or business
What's next?
Log into your owner's portal for articles and advice that will help you manage your team, navigate risks, and form strategies for sustainable growth.